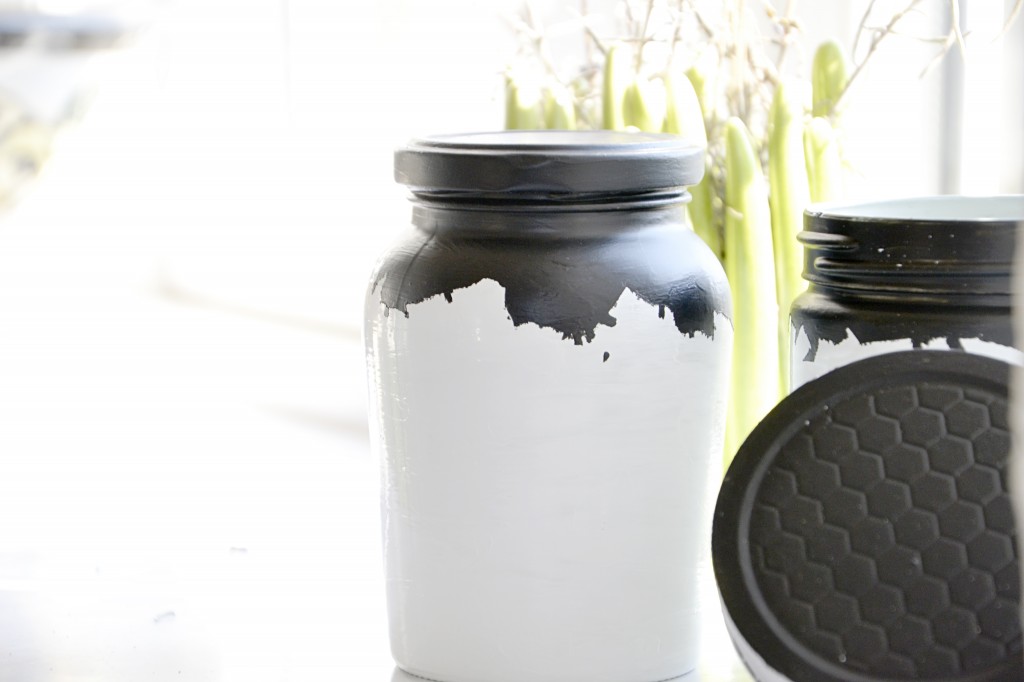 I have used all weekend on various small projects and the mentioned renovation of the kitchen. In this context, I was about to clean and sort out the content in the cabinets, when my parents wanted to throw some old glasses out. I thought that was a shame, and thought that I might as well could turn them into some delicate little vases!

Jeg har benyttet hele weekenden på diverse små projekter og den omtalte renovering af køkkenet. I den sammenhæng var jeg ved at gøre skabene rene og sortere ud i deres indhold da mine forældre ville smide nogen gamle glas ud. Det synes jeg var lidt synd og tænkte at jeg lige så godt kunne lave dem om til nogle fine små vaser!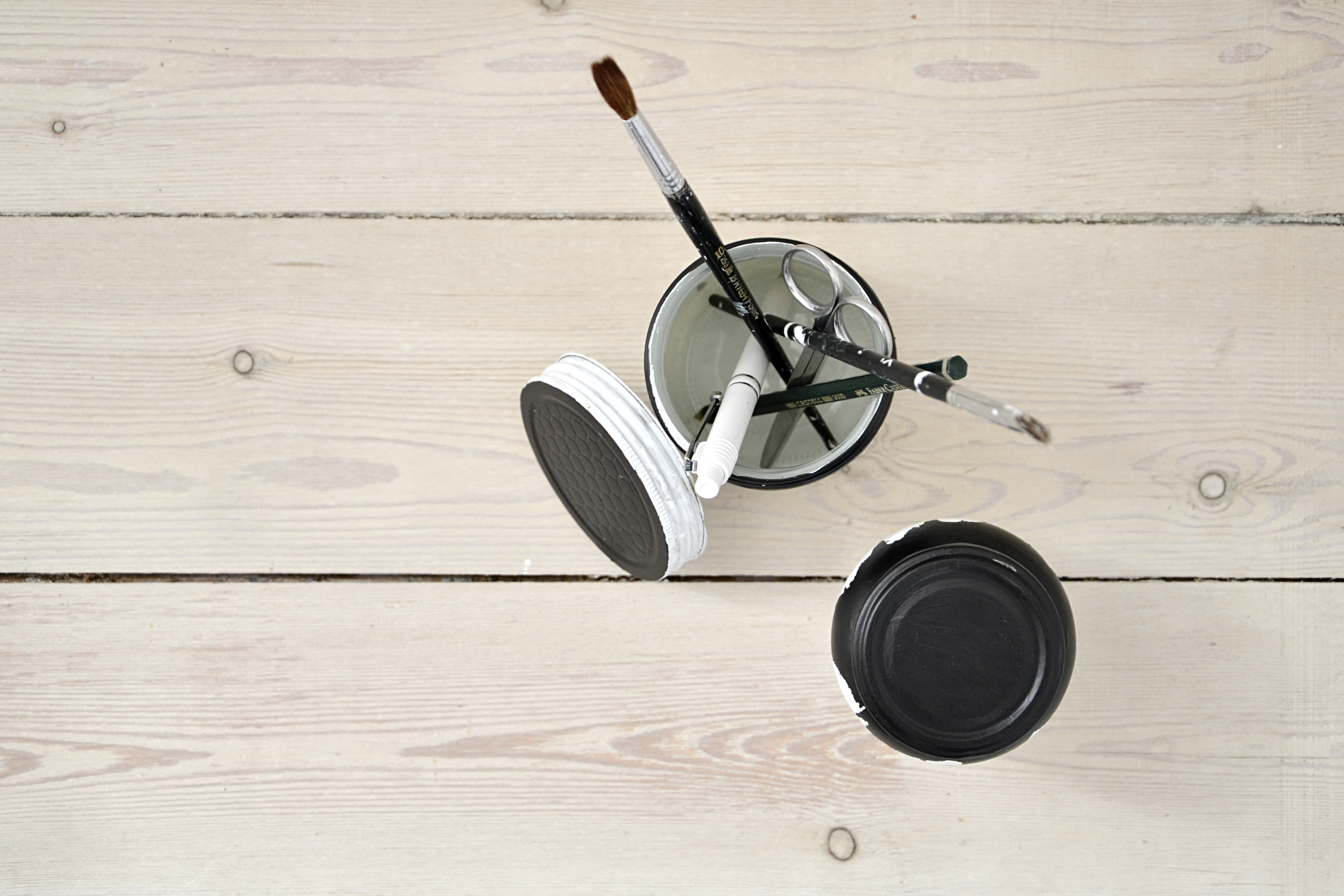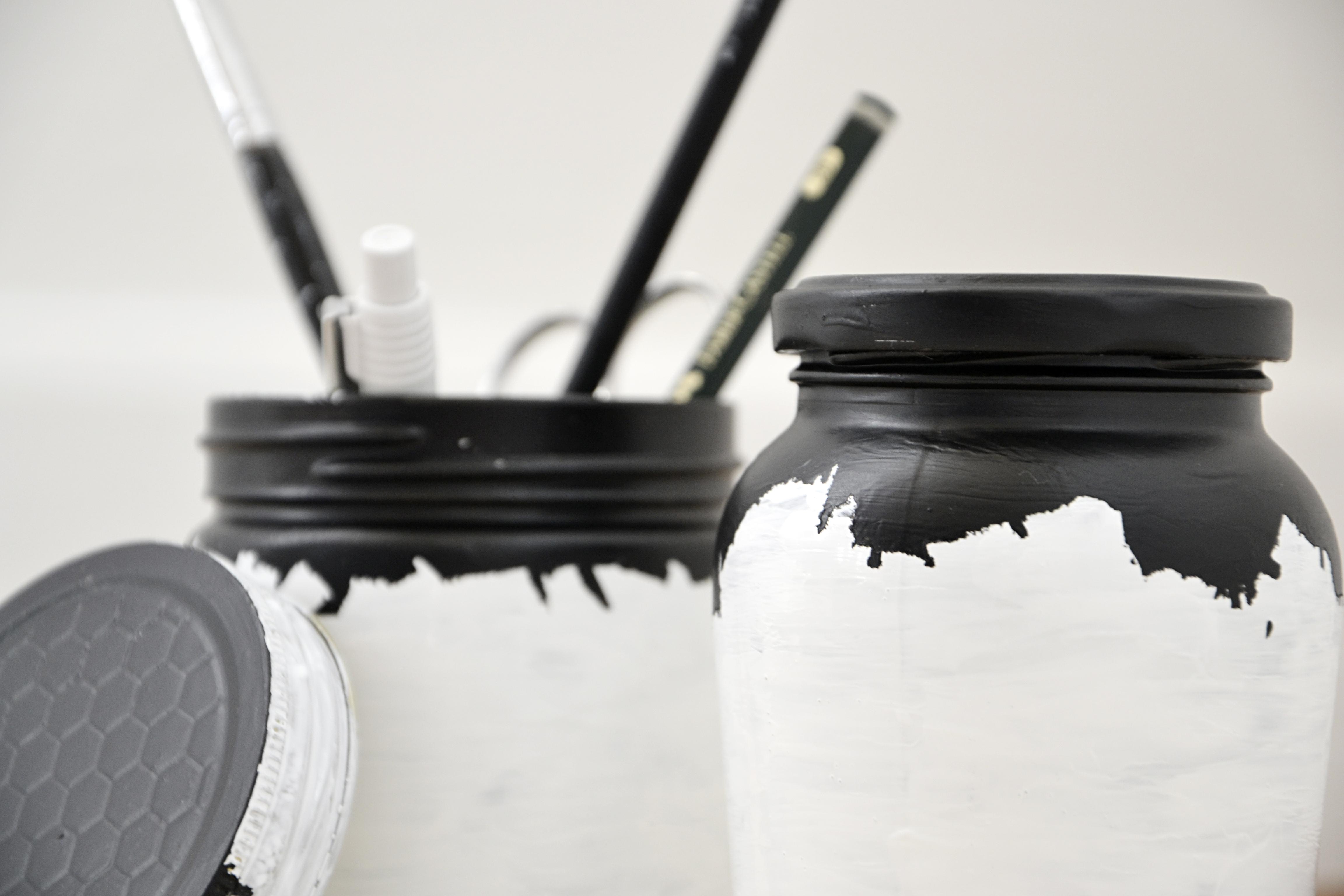 Supplies:
Glass paint: Black and White
Brushes
Masking tape
Glass ( here i used old an old glass for honey and mustard. Old jam glass and etc, can be used to:)
(Oven)

Materialer:
Glas maling: Sort og Hvid

Pensler

Afdækningstape

Glas: (Jeg brugte gamle honning og senneps glas. Marmelade glas og lignende, kan også bruges.)

(Ovn)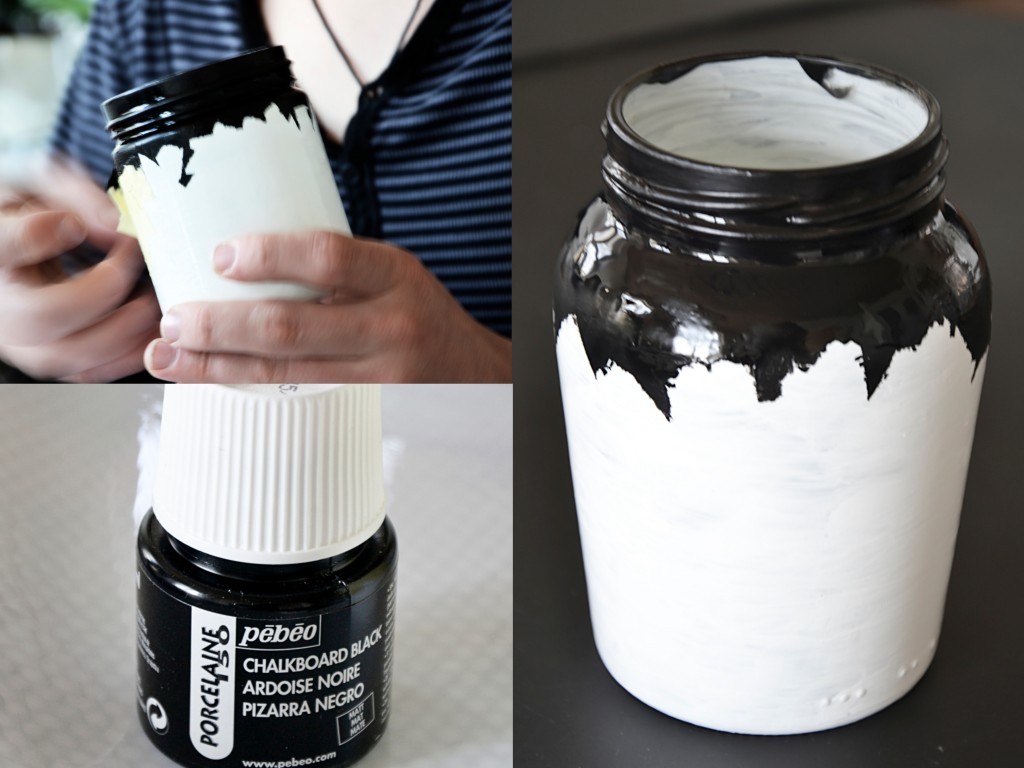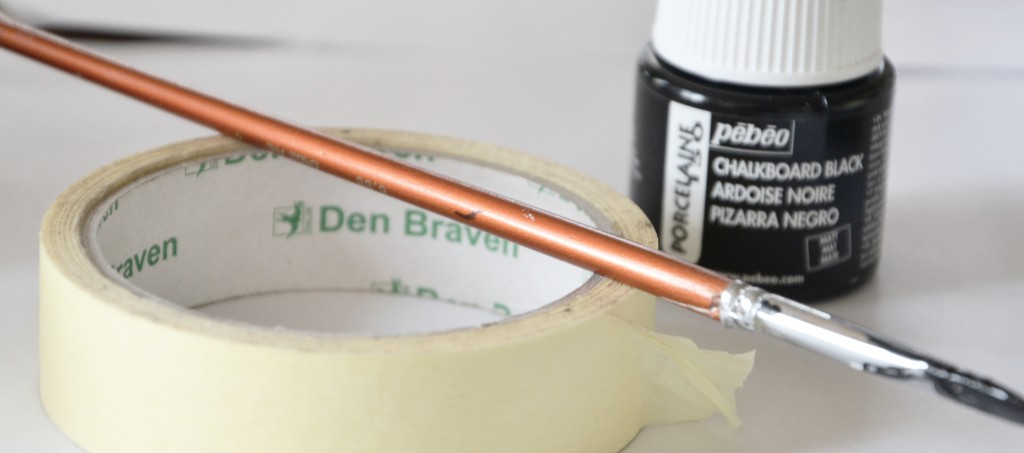 Method:
The glass should be cleaned so it is ready for painting.
The whole glass is painted white, and set to dry for a half – one day.
It can now be covered with masking tape in the desired pattern.
The desired area is now painted with black, and must now dry again for half a day.
Now put it into a hot oven at 150 degrees for approx. 35 mins.

Metode:
Glasset skal rengøres så det er klar til maling.
Den males helt hvid og tørres derefter i et halvt til helt døgn.
Den dækkes nu med malertape i det ønskede mønster.
Det ønskede område males nu med Sort, der igen skal tørre i et halvt døgn.
Nu sætte det ind i en varm ovn på 150 grader i ca. 35 min.


Pictures by Marie (Lean Living)


… Marie …