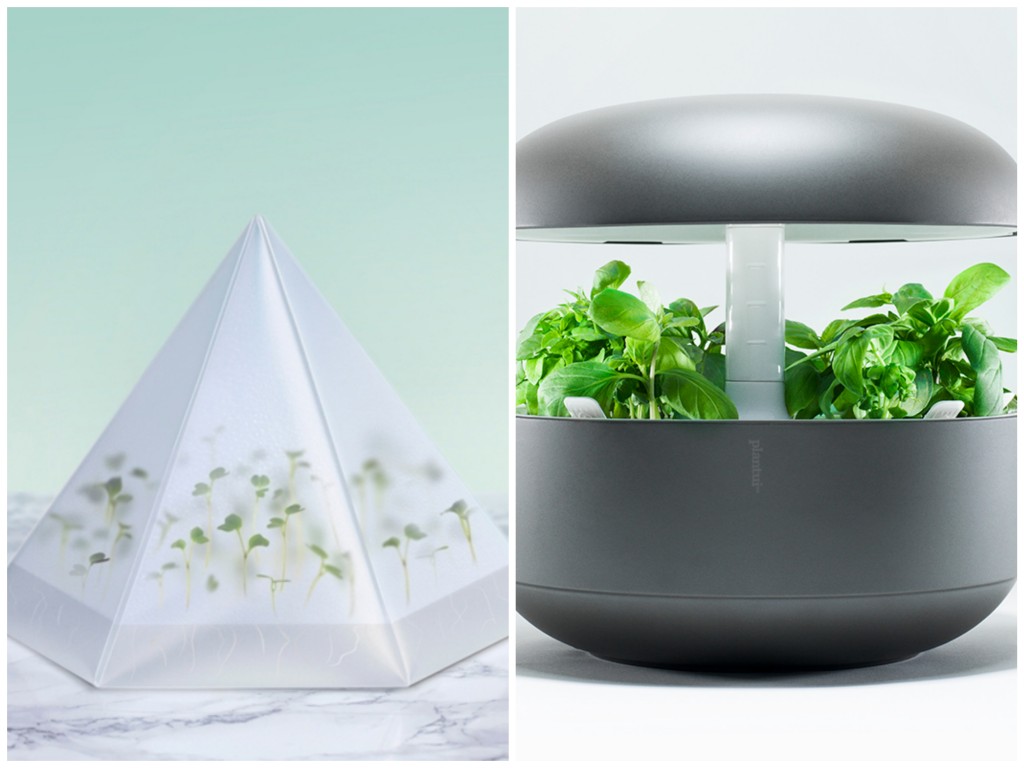 Now that I live in an apartment without either a balcony or terrace, then it can be somewhat difficult to grow anything. Especially when you don't have green fingers. Therefore, it is smart, that there is a new trend in the kitchen, small indoor micro gardens. Here are two different types:
---
Nu hvor jeg bor i en lejlighed uden hverken balkon eller terresse, så kan det være lidt svært at gro noget som helst. Især når man ikke har grønne fingre. Derfor er det smart, at der er kommet en ny trend in i køkkenet, de små indendørs mikro haver. Her er to forskellige typer:
Microgarden
- by Tomorrow Machine
This sweet pyramid is created by a swedish design studio together with a start-up organization Infarm. Its a eco-product made from recycable plastic. Because of the transparent outer, then its possible to see the growth of your plant seeds.
---
Denne søde pyramide er skabt af en svensk tegnestue sammen med en start-up-organisation Infarm. Det er et øko-produkt fremstillet af genanvendeligt plast. På grund af det transparente ydre, så er det muligt at se dine frø gro under hele forløbet. 
Plantui Smart Garden™
This is a new way of having an indoor garden. Its soil free indoor garden, accessible for everyone, and easy to use regardless of one's garden abilities.
It doesn't need much care or attention, since watering is done using an automatic watering pump all year round. When having planted the seed, then it takes about 6 weeks until you have your own fresh herbs. Its possible to have 6 plants at at a time.
---
Dette er en ny måde at have en indendørs have på. Der skal ikke benyttes noget jord, og den er tilgængelig for alle, samt nemt at bruge uanset evner.
Det er ikke meget pasning, da vandingen sker ved hjælp af en automatisk vandings pumpe hele året rundt. Fra plantningen går der omkring 6 uger til du har dine friske urter. Det er muligt at have 6 planter af gangen.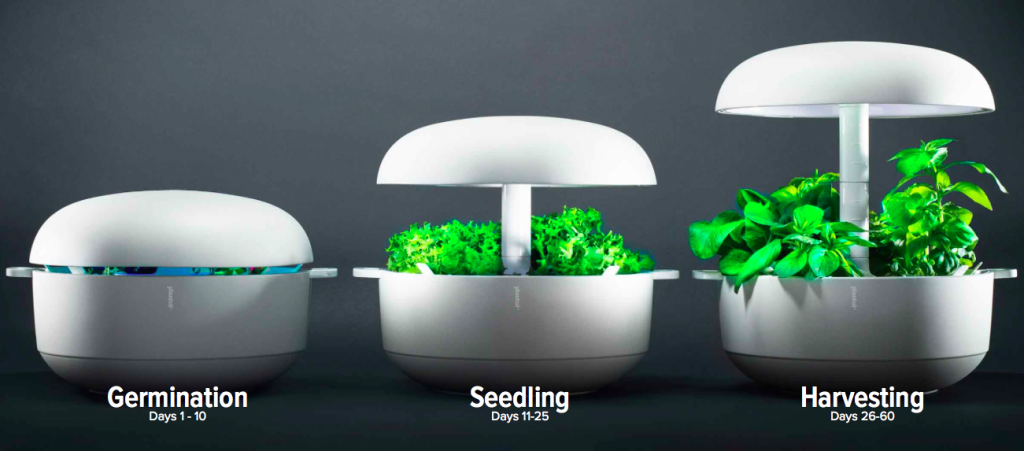 … Marie …