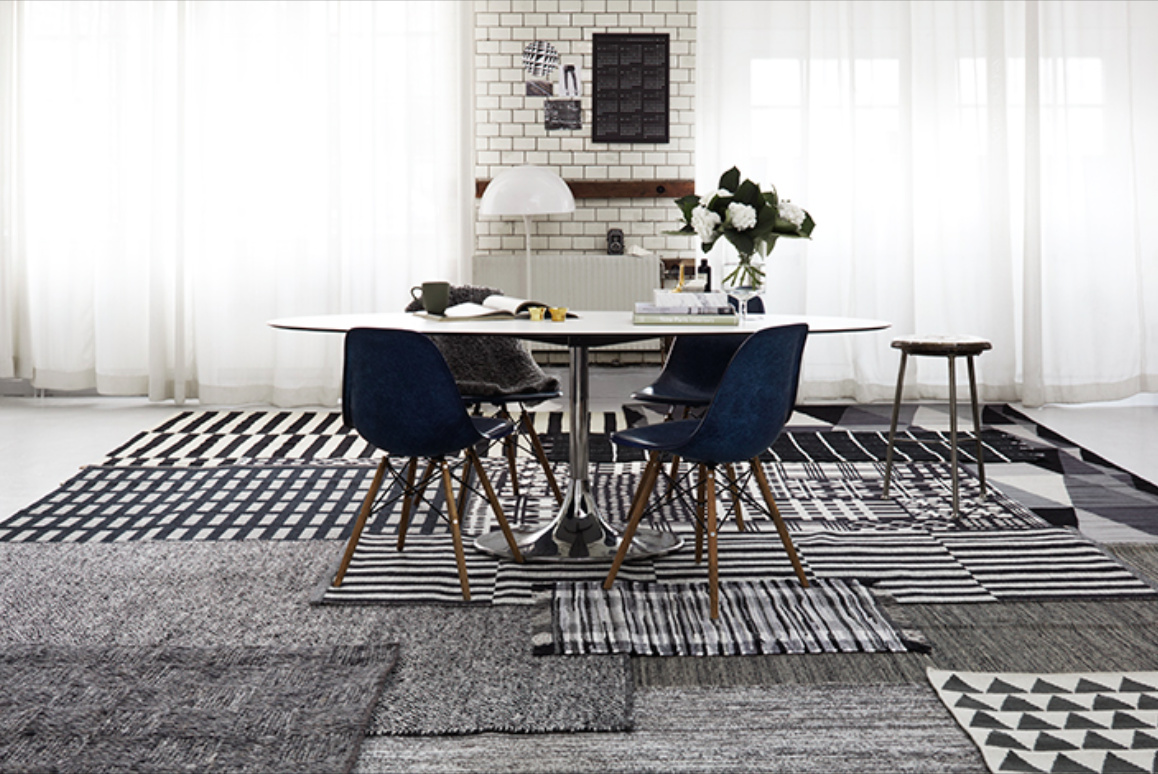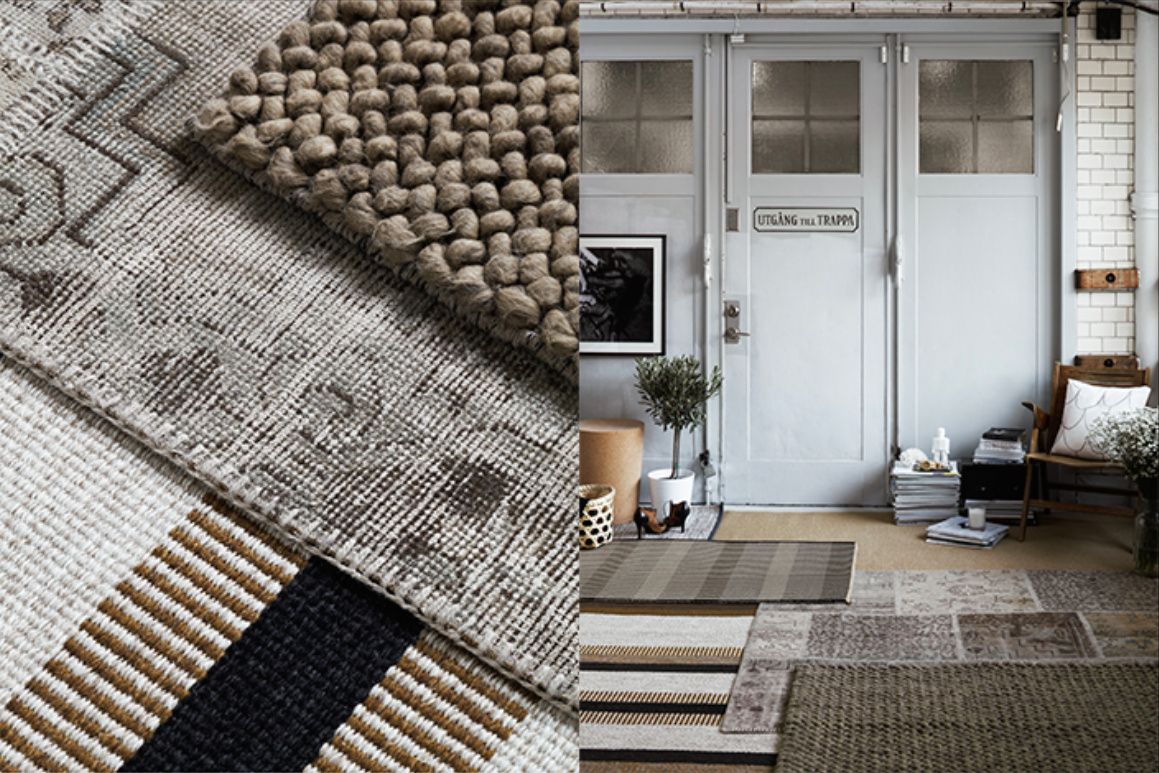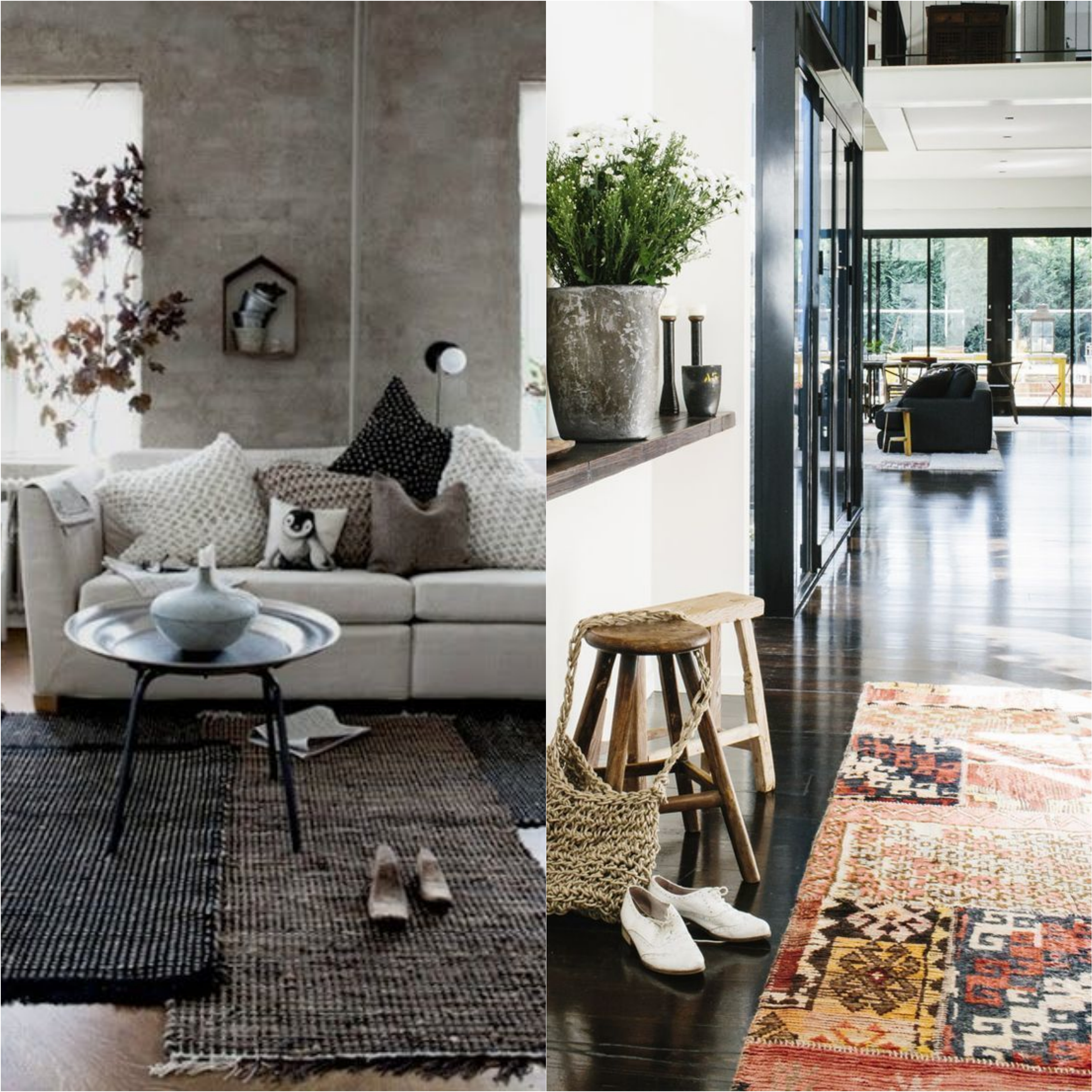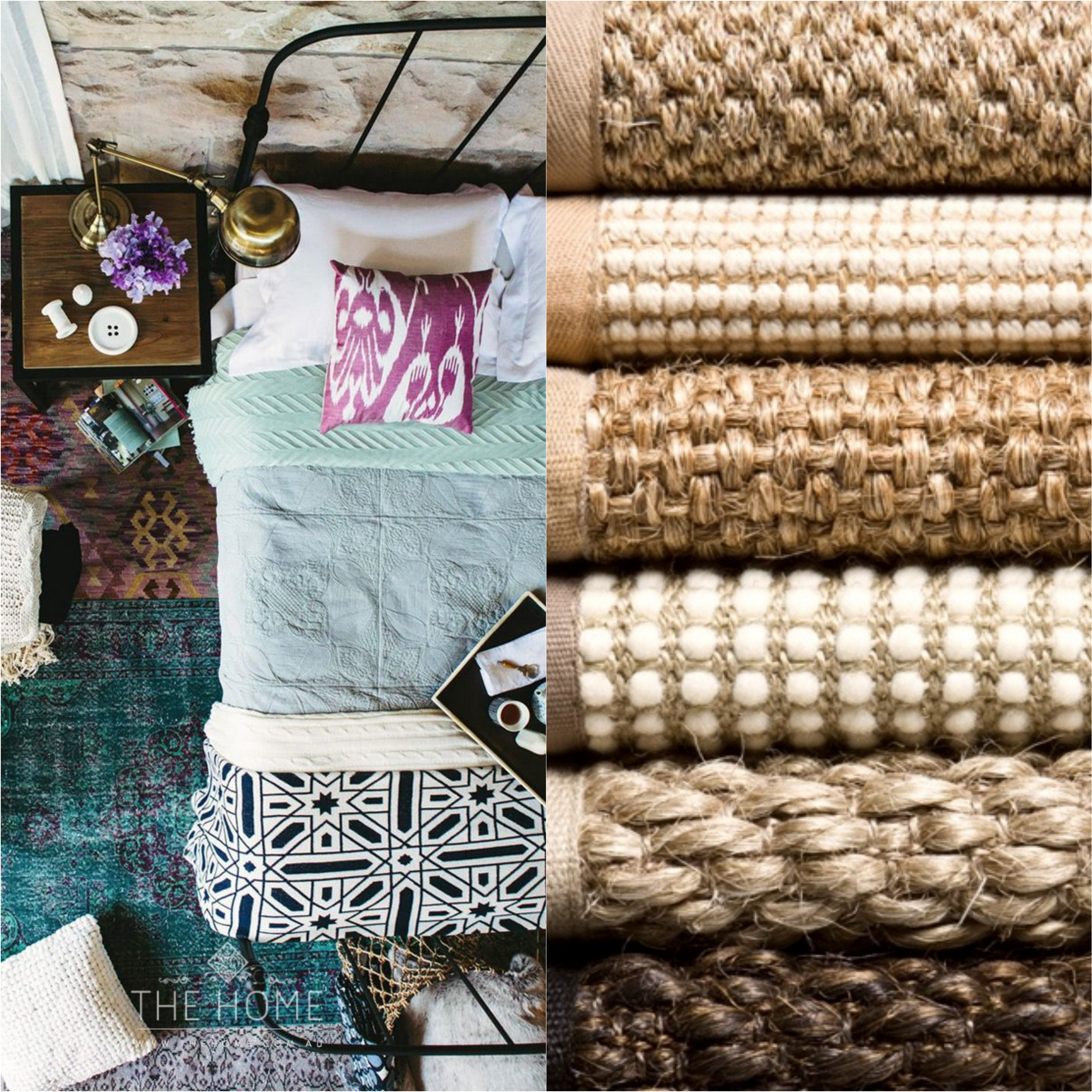 Carpets / rugs can be both a great thing and a nightmare. Hairy ones can create a nice cosy feeling, while a rough one can give an edge to the expression. It is also a easy way to create color to a room. I like the way different rugs are put together, to give texture and mixing of styles. But be careful, they need cleaning. You need to choose the right one, or it will ruin your look.
Translate: Tæpper kan både være en god ting og et mareridt. Langhårede tæpper kan give en hyggelig følelse, mens et groft tæppe kan give kant til udtrykket. Det er også en nem måde at give farve til et rum. I synes det er flot den måde de har sæt tæpper sammen på billederne, det at blande forskellige materialer og mønstre samt stile. Men pas på, de skal gøre godt rent. Derudover skal du vælge den rigtige ellers kan du ødelægge udseendet.
…Marie…
Source: Pinterest, Tumblr and Kristofer J.