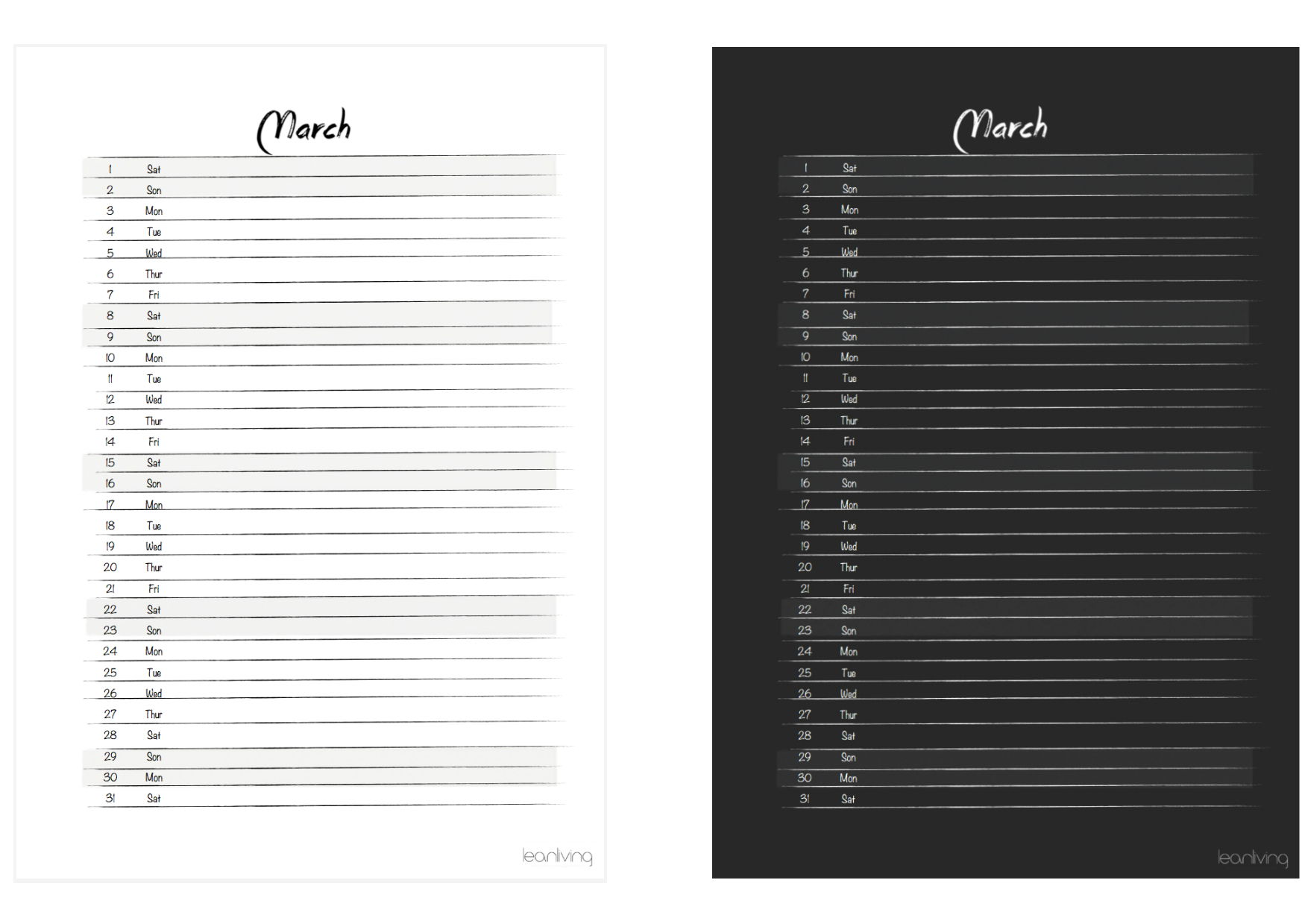 … Better late than never….
A person asked me if I could make a monthly calendar where there is room to write notes and appointments. So I tried and this is the result that I want to share with you. It can be downloaded for free: white and black. They are made in a A2 size for clipboards.
Danish versions can be found here: white/black.
… Marie …
(links will open in a new window)
Follow my blog with Bloglovin