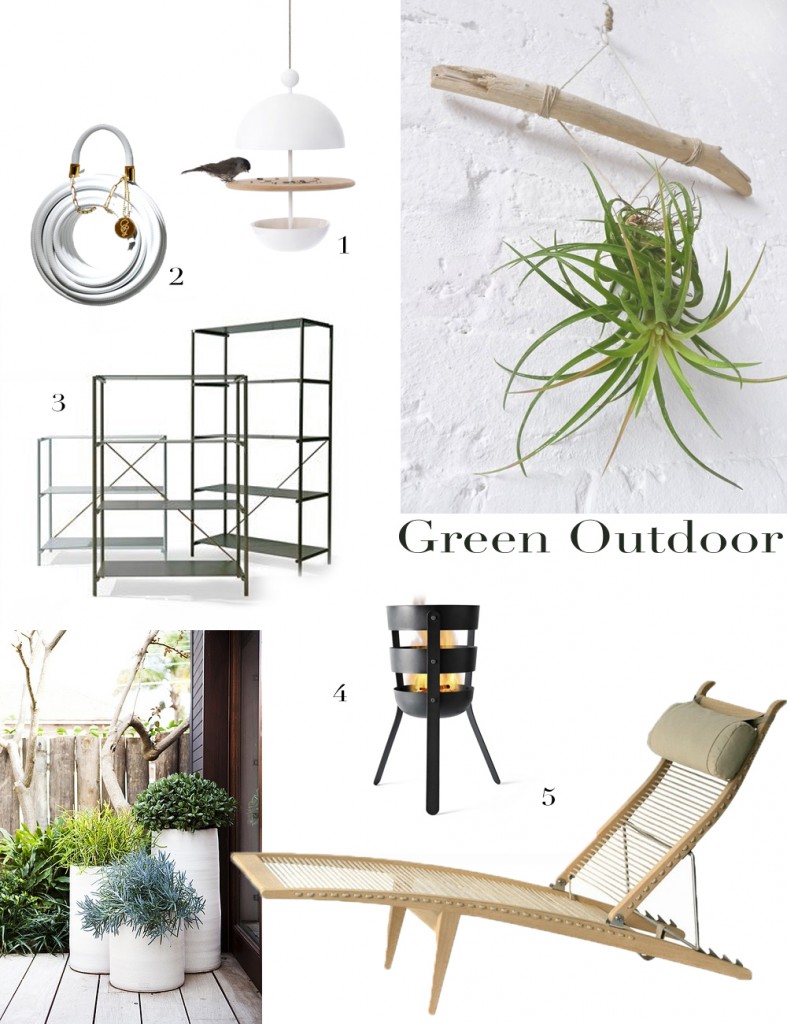 It's been a quiet week, in which the last exams are over and the holiday started. Having in mind, that some summer work has to be finished.
Therefore, I now lead my thoughts outside into the green, instead of sitting with my head buried in books.
---
Det har været en stille uge hvor de sidste eksamener er overståede og ferien påbegyndt. Dog med tankerne på noget sommer arbejde en gang i mellem.
Derfor vil jeg nu fører tankerne ud på det grønne, istedet for at sidde med sit hovede begravet i bøger.
1: Dish of Desire fra Frederik Roije - 2: Garden Glory water hose - 3: Shelvish by Friends & Founders - 4: Fire basket far Menu - 5: PP furniture PP524 sunbed