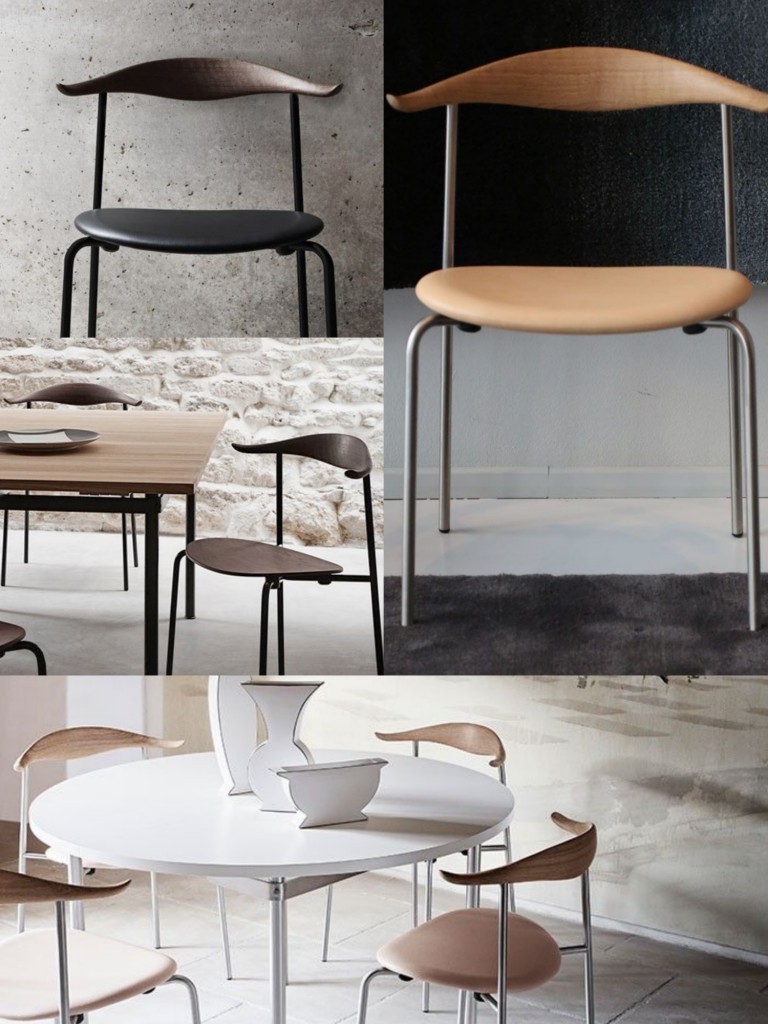 Source: Pinterest
Long time no see! I've been away for a while – mostly to get control over my life and get some structure on my studies. Since – hopefully – I'll get my master degree this summer

But but but … Enough about that,  on to one of my biggest issues right now: Finding the perfect dining chair. My boyfriend and I have finally decided to change our vintage Poul M. Volther J46 chairs, with something new. BUT WHAT!! First we looked at chairs like the Arne Jacobsens Series 7 chair, but my boyfriend did not agree!
Now we have finally found one, we can agree on: the ch88 chair. However, I want it in a black polished, black leather, with smoked oak. While he likes the matte polished, light brown leather, with light oak. So the war has just begun! Which model is your favorite?
---
Danish recap:
Længe siden sidst, men jeg har lige brugt en masse tid på at få styr på mit liv.
Men, nu til de rigtige problemer i mit liv. Lige nu sidder jeg og skal have nye spisebordsstole! Vi er endelig blevet enige om at det skal være CH88′eren, dog ikke i hvilken model.. Hvilken kan i best lide