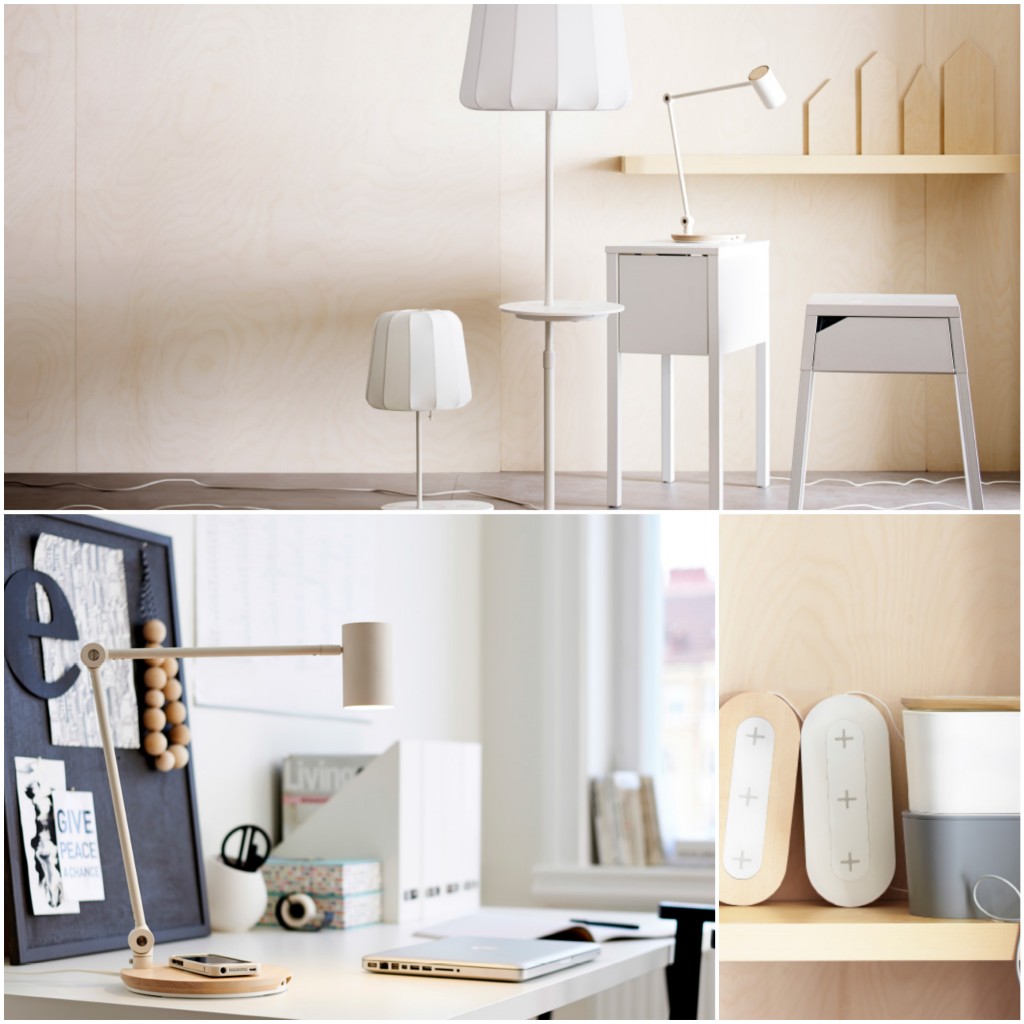 Pictures from IKEA
Et af de vigtigste punkter i mit bachelorprojekt, var muligheden for trådløs opladning, og at denne mulighed snart ville dukke op (blive mere tilgængelig). Nu, det er her endelig !! Hvem ville have troet, at IKEA ville være dem der implementerede det?
De fleste mobiltelefoner (især nye) kan bruge denne funktion, kan andre købe et cover, der har den nødvendige teknologi. Så du behøver ikke at tænke på ledninger, som for mig er en irriterende del af "indretningen". Du behøver kun at sætte det på plus-mærket! THAT'S IT!
---
One of the main points in my bachelor thesis, was the possibility for wireless charging, and that it would soon emerge. Know it's finally here!! And who would have thought that IKEA would be implementing it?
Most mobile phone (especially new ones) can use this function, others can buy a cover that have the needed technology. Then you never have to think about wires, which for me is a annoying part of the home decor. You only need to put it on the plus mark! THAT'S IT!